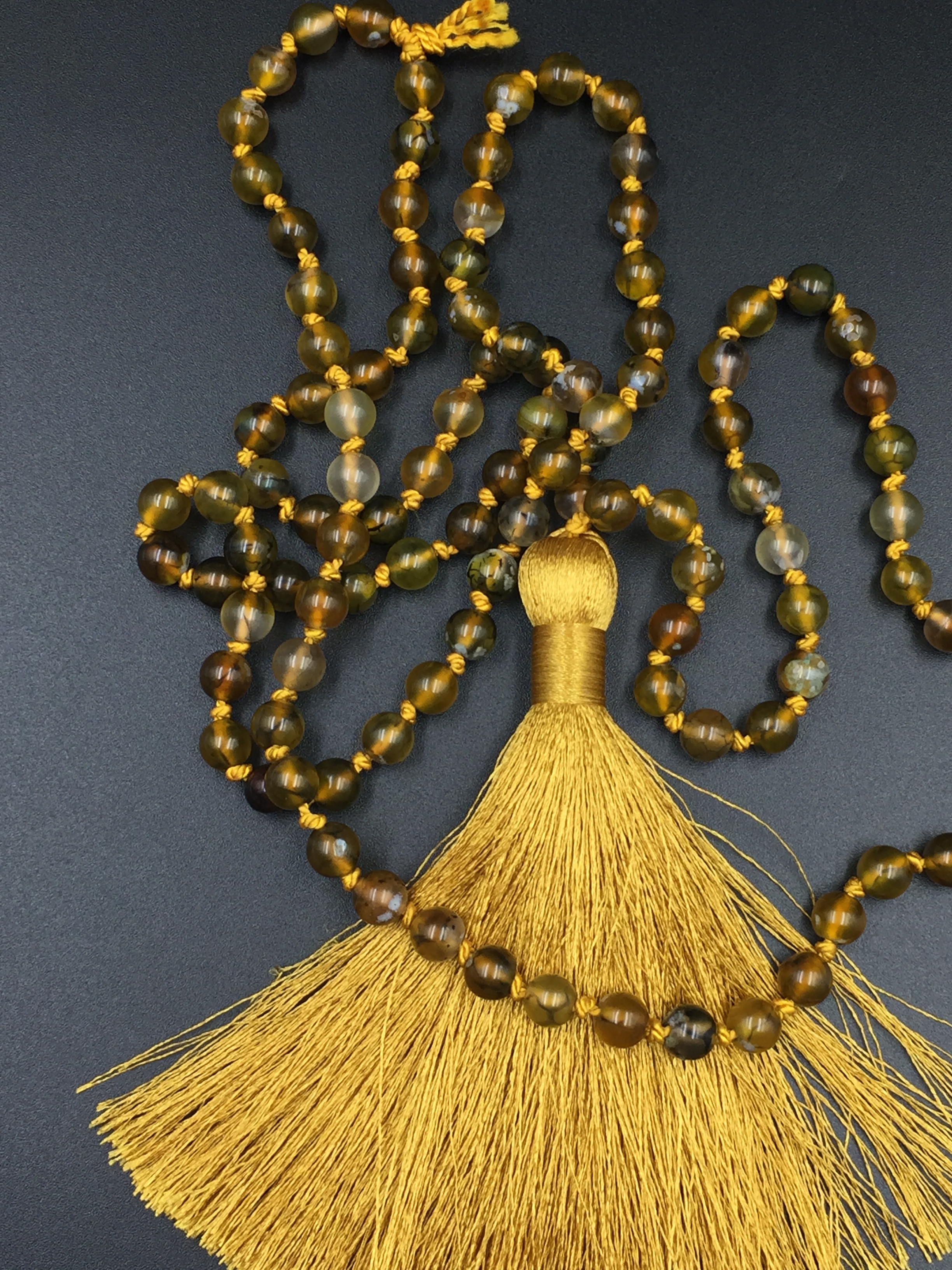 Agate Grounding Mala
108 bead agate mala necklace hand knotted on gold colored silk with a silky golden tassel.
Agate instills balance, centering, and emotional stability. Agate is thought to harmonize positive and negative energies and improve perception and intellectual abilities. Agate raises consciousness and inspires personal and spiritual growth.
Each mala is handmade to order. Please allow 2-3 for production and shipping.